I just participated in a conversation on the topic with colleagues. It was a bit like preaching with a choir, but I want to share some of the commentary here.
I recently had the chance to work with a newly graduated designer who habitually goes straight to the computer whenever a design project is presented. If needing to change gears or develop more design solutions, there was always the need to go back to the drawing board; I personally, found it an inefficient process.
When faced with a new design challenge I always whip out my pencil and sketchbook. This is owing to my fine arts background; it's how I brainstorm, storyboard, script, plan, and develop my ideas. Plus, my poor memory means that I take a lot of notes, so there's always a hard-bound sketch book in my hand.
Here's how some of my seasoned colleagues replied when asked, "Do you sketch before you design?"
"Absolutely! I almost never design on the computer. The computer is a tool and that's it. My creativity flows faster and easier with a pen/pencil and paper. Plus you have a reason to spend an insane amount of money on cool drawing utensils and books!" - PD
"There has to be some preparation before spending the time in design. UX items need to come into play and UX protype tools such as Axure let the designer plan out the site and give it a testing before going into the visual design work. Or, it can be as simple as a drawing in a notebook to plan out a page. So, a sketch is part of the process and can give you as a designer a clear vision." - MS
"Absolutely, I can usually get half-a-dozen concepts out sketching in the time takes my computer to get warmed up. Purely from an efficiency perspective it makes sense." - JS
"90% of the time I do. The other 10%, I do what I call block sketching. It is where I go into Illustrator and just create shapes and build them together. I do this to create a font or build a wireframe for a website. It's quick fun and doesn't take long to get the idea from your head to screen." - TS
"Design begins with the thought process that follows a thorough investigation of the client's needs and the market they're in. Generally for me that is word based, especially for branding. I distil everything down to what I refer to a key words, a very concise summary of the discovery process. In turn this is the start of creating visual proposals and working with the client as 'ownership' by the client is vital. Other projects may be layout and production only where the client has already compiled the material but lacks the ability, skill and experience to turn the material into a professional piece of literature, or other form of marketing or promotional material, exhibition or packaging. Sometimes it is a combination of both. The vital skill for me is drawing out the essence of what is required before any form of creative work begins. Do I draw or sketch first after this? Yes, the pencil or pen is much more flexible than the computer. Do I present this to the client? Sometimes." - RS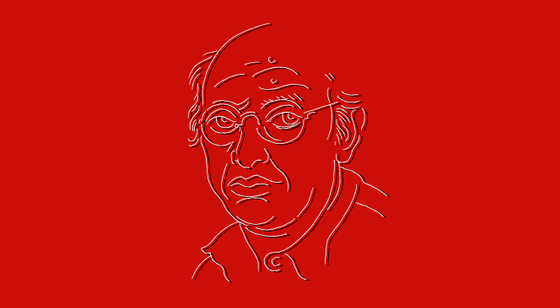 Although he didn't participate in the disucssion, Milton Glaser said this about jumping on the computer to create design, "Computers are to design as microwaves are to cooking." Hey, the soup is hot, but is it good?